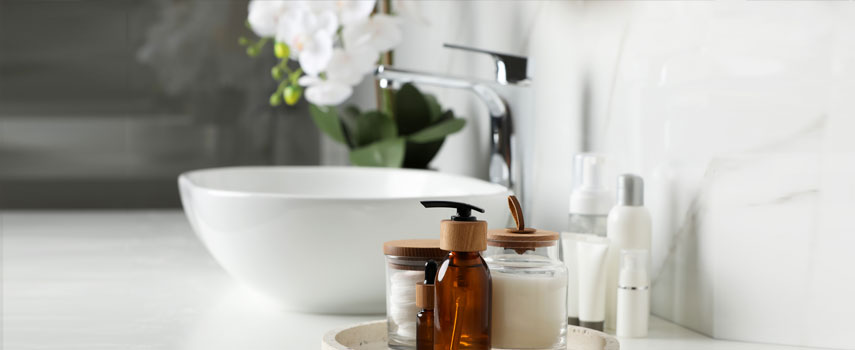 Access Clean Toilets with ToiletSeva Know How to Use Our App!
As humans, it's an essential human need to use clean and hygienic toilets even when we are away from home. We face this issue every time we step out of our house and hold our need of using a toilet for a long time. The lack of toilet facilities in the country has also led to a reduction in the consumption of drinking water. People prefer not to drink water on longer journeys or when away from home. This has developed a lot of health issues in individuals.
What problems do we face when we have to use the restroom in public places...?
Lack of clean toilets
Hesitation to use public washrooms
Lack of public washrooms
Public facilities incapacitant to follow hygiene factors
Hesitation to use washrooms from restaurants or shops
One Solution ToiletSeva
ToiletSeva helps you identify the best toilet facilities in your vicinity and solve your all-time problem.
What solutions have ToiletSeva derived for your day-to-day struggles?
ToiletSeva application finds clean toilet near you
App that helps you stay safe
You can list the toilet from your space on the app and provide the best services to people who wish to walk in and use the toilet facility without hesitation.
Break the barrier and create world a better and cleaner place to live
How to use ToiletSeva App
As you open the App, you are asked to fill in your basic information like
Name
Number
Location Specifics
Pin code
Gender
Once you enter all your personal details you have to click on SUBMIT to proceed ahead. Another dialog box opens with OTP verification and after verifying your phone number you are successfully signed in to ToiletSeva App.
Having an app to guide you to achieve top-class hygiene levels is a need of the hour. Once you have registered in the app, a screen appears in front of you with the list of places to find safe and clean toilets. If you click on any one place you can find all the facilities the toilet has and if it's suitable for you or not. You can also connect to the maps for directions. You can find reviews at the bottom to verify if the place you choose is appropriate or not.
What are all factors included when you click on a toilet facility you wish to use?
FEATURES
COST
This feature elaborates on the point that if you have to pay at the facility to utilize it. Wherein ToiletSeva never charges anyone to pay to use a toilet but if the owner of the facility has mentioned so you may have to pay the mentioned amount. The owner that has listed its toilet on ToiletSeva may add charges to use it. You can understand that in detail in this feature.
TYPE
What is the nature of the Toilet is given in this feature. If it is a private space or a public space is defined here so that you can make your choice.
STYLE
This feature defines what style of Toilet this facility holds. Is it western style or Indian style? This is a very important feature because we live in a country where we have mixed choices of people when it comes to hygiene. An elderly person would prefer western but there are chances most of the people in India still look for Indian-style toilets.
ACCESS
Know who can access the toilet in a particular facility men or women or both.
AMENITIES
Know everything in detail about what facilities the toilet has and if it fits all your requirements.
Water supply
Liquid soap/ sanitizer
Washbasin
Paper towels
Lights
Mirror
Toilet Paper
Dryers
LOCATED
If you shortlist some toilet facilities, you can then look for the locations and find the nearest toilet to use.
These settings will get you going to locate a clean and hygienic toilet facility near you. But the ToiletSeva app is integrated with more user-friendly tools,
Primary features on the interface are
LOCATION
SCAN CODE
Once you reach the toilet facility you can scan the code through this feature and use the facility without any hesitation.
FILTER
This feature elaborates on the fact on what facilities you wish to have in a toilet, and you can select your requirements and find toilets with those facilities in your vicinity.
MAP
The map is an overview of your location and consists of pins that show toilets in your neighborhood. You can select a toilet facility you wish to use from this feature as well.
Secondary Features under settings feature
MY PROFILE
This is your profile and consists of your personal details that you selected while registering to the ToiletSeva App. It has your registered name, mobile number and the language you selected on the top. Following your personal information there is a list of features you wish to personalize according to you.
Network Sync
Sync your network to the app to get real time location updates.
Enable Volunteer Network
ToiletSeva is not just an App or a Toilet Facility, it's an initiative to bring change to society. By registering as a Volunteer, you can be a part of different activities conducted by ToiletSeva.
Rewards
Earn rewards after using ToiletSeva listed clean and hygienic toilet.
Reviewed Places
You can find all the places that you have reviewed in this feature to use in future.
Places Added by Me
You can add places you have visited and list your comfortable locations here so that it becomes easy for you to use it in the future and understand developments (if any)
Alerts
Get alerts if there is any new facility in your area or any development in the existing toilet facility.
Register as a New User
You can also register as a New User from this feature.
SET LANGUAGE
With this feature you can select the language of your choice from English, Hindi and Marathi.
REPORT APP ISSUE
This feature gives you the freedom to report app issues, if you have faced any problem using the app you can directly write it down to us. The ToiletSeva App is developed for users to step out of their houses without worrying about their necessity to use the washroom. You can also add what you feel can be a part of the ToiletSeva App, which is currently not present on the App.
SHARE THE APP
With this feature you can share the ToiletSeva App with your friends and family and help them locate clean and hygienic toilets in their neighborhood. Be a part of ToiletSeva and share your word of mouth to make this world a safe and clean place to live.
RATE THE APP
You can rate our ToiletSeva App on Google Play Store and Apple Store and help others to review us even before they start using our App.
You can now get going with ToiletSeva App and explore all the features that help you find a clean and hygienic toilet.
Next Blog
1. How ToiletSeva Helps in having a safe and hygienic lifestyle?...
Read More