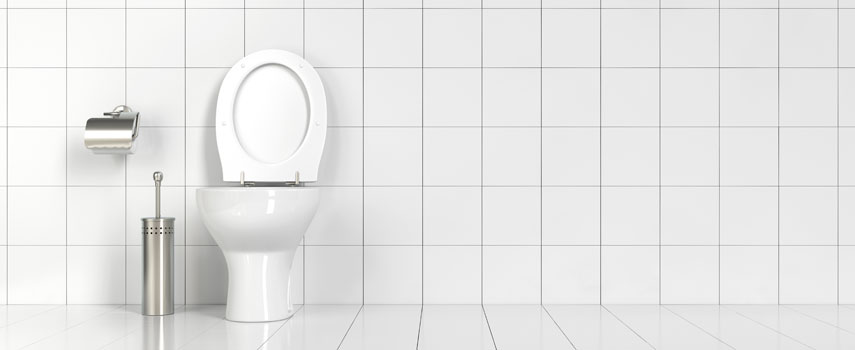 Have you tried using the ToiletSeva app? How was your experience?
Fun Fact: In a public washroom, the first toilet cubicle is always the least used - which also means it is always the cleanest.
It's a cold winter night, and you're on a road trip with your friends when suddenly you realize you have the most intense urge to pee. With every passing public toilet, you keep trying to desperately ignore this urge as the anxiety of a dirty public washroom stops you, promising yourself to never drink a single drop of water on a road trip again.
Sounds way too familiar right? Even more so for women, this seems to be the tale of every travel story.
In moments like this, the ToiletSeva App will be your savior. How you might ask?
We often find ourselves in a desperate situation where finding a nearby public washroom is a matter of life and death (well not really but it sure does feel that way at that moment). Moments where we are on our period and urgently need to change. Or moments, when we have an upset stomach and feel the urgent need to relieve ourselves, where the only thing stopping us is the fear about whether or not we'd have the required amenities to facilitate that.
Downloading the ToiletSeva App is your one-stop solution to effectively finding clean and hygienic toilets, making informed decisions, and contributing to the improvement of cleanliness in public toilet facilities. In India, finding clean public toilets and sanitation equipment can often be anxiety-inducing. This contributes to people drinking less water or holding their pee for long periods of time, which leads to health issues. With our Toilet searching app, you can finally rest assured of knowing where to find a safe and clean public washroom, as and when you need it.
Now that you're convinced, let's take you on an in-depth look at the ToiletSeva App to show you its numerous functions and functions and how exactly each of them will come into use.
You first start by registering yourself at the ToiletSeva App after downloading it from google Playstore/ Apple store according to your OS.
Once registered, set the language according to your choice to use the app seamlessly. The app comes with 3 language options: English, Hindi, and Marathi.
You can now browse through all available public washroom facilities around you, with the choice to sort through facilities based on your preferred distance and different rating options.
The search bar lets you type in any specific preferred location of your choice from anywhere in India.
The filter option lets you filter a nearby public toilet based on cost, type ( Owned by government, Mobile, Private), access (ladies or gents), Service (All, Urinal only), Style (Western, Indian), Amenities, Location in (Religious places, Store, Transportation). Thereby allowing you to precisely choose a nearby public toilet facility, according to your exact need at that time.
Once selecting a public washroom option, you get to browse through its available features, reviews, and overall info about the establishment it's located in.
The review option on the ToiletSeva App is one that proves very useful, as it allows you to browse through the actual state of the public washroom you've selected. This lets you decide whether the toilet facility is up to your standards, based on real-time reviews and ratings from other users.
You too can play a huge part in facilitating the empowerment of letting others choose their suitable toilet facility by leaving a helpful review for the toilets you have used (but make sure you're registered first as guest users can't leave reviews).
Public Toilets that are partnered with the ToiletSeva App will have a QR sticker located near them. You can use the scanner option on the ToiletSeva App to scan and leave your own review for the facility.
The (+) sign lets the add additional public washroom facilities, which you find suitable to be used, according to ToiletSeva App guidelines.
The "Claimed, Reviewed, Probable" labels on the app's Toilet facilities have the following meanings:

1.Claimed: The location owner is fully aware of the listing and has partnered with the ToiletSeva App to give you the best public washroom facility.
2.Reviewed: This particular toilet facility has been reviewed by other ToiletSeva app users.
3.Probable: This means that even though the facility has been listed on the app it has not officially been claimed by the toilet facility owner.
And there you have it! Your one-stop solution to all your public washroom finding problems.
All these features and functions on the ToiletSeva App have been thoroughly thought out to give you the safest, hygienic options to relieve yourself at any time.
So wait no further and Download the ToiletSeva App today to be a part of the change to empower and educate people on the need of the hour for public sanitation. Explore the facilities and be sure to leave your helpful reviews to help us with this initiative.